Hi welcome to JSBRCC or Josh's Speed Board Riding, Cruising and Carving website.
yep, its a whole mouth full, but just a domain that came available.
Going to document some of the activities around longboarding on a speed board as well as many cruising and carving boards I come across.
For cruising I currently use an awesome Tiki pintail bamboo longboard (from bamboo skateboards), my downhill longboard its a Madrid Deviant Speed board.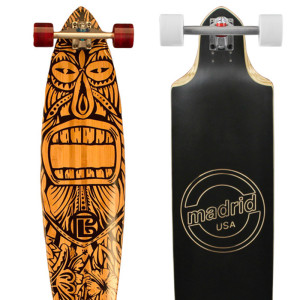 Josh.